SADHANA
wisdom, commitment, consistency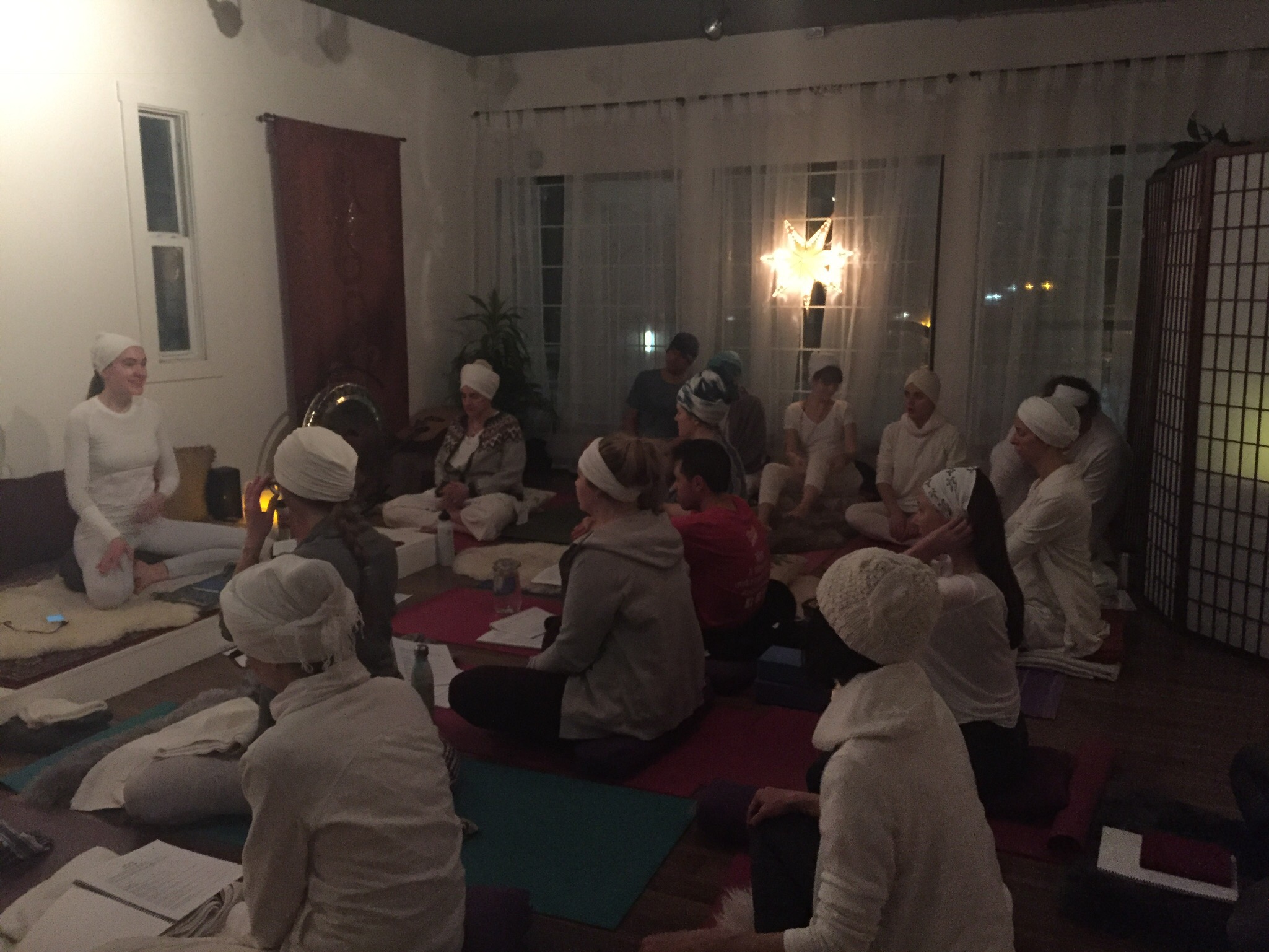 SADHANA
Yogi Bhajan gave us the Aquarian Sadhana in 1992 to take us through the transition into the Aquarian Age. This sadhana prepares our psyches to excel in the new environments and coming decades.
The Aquarian Sadhana attunes your gunas, your chakras, and your mind to the change of the Age. We will need intuition, stamina, both physical and mental, self-awareness, and a new depth of spiritual experience that can hold our identity in the face of global changes, relentless competition, information overload, and ecological and environmental challenges.
The Aquarian Sadhana is practiced by Kundalini Yoga communities across the world. Doing sadhana in a group develops group consciousness. A group sadhana practice amplifies the impact of the meditation.
During what are called the "ambrosial hours" (the two and a half hours just before sunrise), when the sun is at a sixty-degree angle to the Earth, the energy you put into your sadhana gets maximum results. Your world is quieter. It's easier to meditate and concentrate before the hustle and bustle of the day begins.
The Aquarian Sadhana is comprised of: Recitation of Japji Sahib (sacred Sikh composition), Kundalini Yoga 25-45 Minutes, The Aquarian Sadhana Mantra Meditations 62 Minutes.
To sign up for our next Sadhana, visit the SCHEDULE PAGE