Kundalini Yoga Teacher Training
within you is a seed - the call of the soul - answer it
The Aquarian Teacher
KRI Kundalini Yoga Teacher Training Program
LEVEL ONE, FOUNDATIONS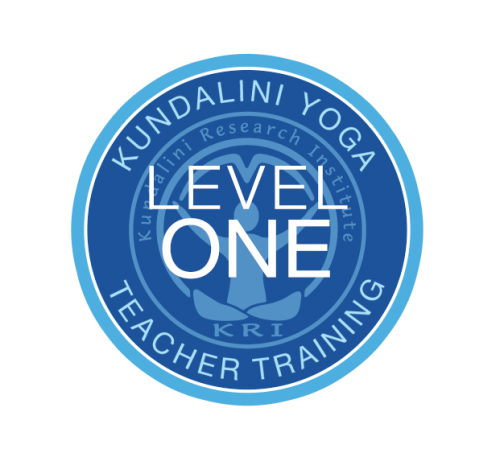 The Aquarian Teacher Training Level 1: Foundations, is the first level of a three tiered Kundalini Research Institute (KRI) Certified Teacher Training Program of Kundalini Yoga as taught by Yogi Bhajan®. Throughout this 220+ hour, 7 month program, you will be part of a supportive, yogic community who will share this deep experience into the teachings with you. Taking the time to meet over seven weekends with manageable hours allows you to integrate  the teachings gracefully into your daily life while respecting your personal, family and work obligations. In this program life-long relationships and deep bonds of trust will form that fulfill the longing of  the soul for fellowship and spiritual community.
Kundalini Yoga Teacher Training
A Video Testimonial by Craig Giacobbo
YOUR TRAINERS
Believing that your learning is enriched and deepened by studying and learning from a variety of experienced trainers, Studio Sat Nam welcomes three renowned trainers. Our Teaching Team will lead you on your transformational journey of self mastery using the science and technology of Kundalini Yoga.
All of our Teachers are KRI certified Teacher Trainers and always available to you.
Devinder Kaur, Lead Trainer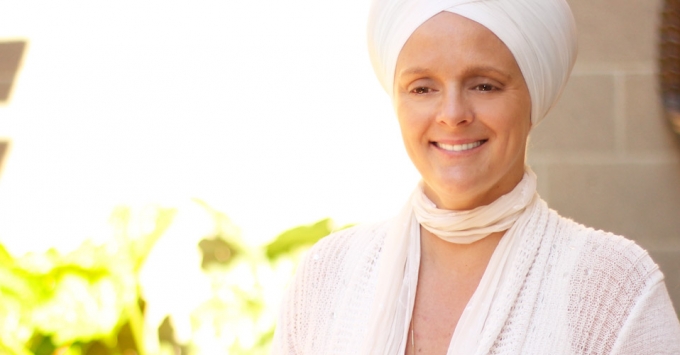 Attend a Kundalini class with Devinder, and you'll experience why students have studied and practiced with her for well over a decade. She is a smart, experienced, and positive yoga teacher, who approaches the spiritual practice of Kundalini with humour and sensitivity. Her strong interpersonal approach to teaching helps people reach their individual goals and empower themselves through yoga. Chosen by the international Kundalini community, Devinder recently won the 2014 International Kundalini Yoga Teachers Association's "Certificate of Teacher Recognition" for an outstanding reputation of teaching.
While talented and practiced, Devinder is also thoroughly accredited – she is a 500 Hour Yoga Alliance Registered Yoga Teacher in the Hatha and Kundalini Yoga traditions. She is an Ottawa Hatha Yoga Teacher Trainer and is recognized as the Kundalini Yoga Lead Trainer in the Ottawa region, as certified by the Kundalini Research Institute (KRI). Devinder is also honoured to serve as member of the Kundalini Research Institute (KRI) Board of Directors.
She is a registered member of Yoga Alliance, the International Kundalini Yoga Teachers Associations (IKYTA), the International Association of Yoga Therapists (IAYT) and the Sound Healers Association. Devinder has studied with many top international trainers and continues to deepen and expand her knowledge by pursuing further education each year in Canada, the United States, and abroad.
In 2003, Devinder created PranaShanti (Prana means breath, Shanti means peace) as a web resource and free eNewsletter to share the benefits of Yoga. In 2008, as she saw that the Ottawa yoga community had grown considerably, she grew the concept into the PranaShanti Yoga Centre. PranaShanti is now recognized as the largest yoga training centre east of Toronto, and is a community where many teachers and students receive exceptional yoga education.
In 2007, Devinder released her debut CD – Echo – featuring a combination of relaxing gong and guided meditations. In 2014, Echo was followed up with two more meditation albums, Wave and Ease. Devinder's abundant creative energy is also found in her writing, and she regularly writes yoga and health related articles for local and national magazines and websites. All of her work can be found on her website, www.devinderkaur.ca
Known to be an organized and detail-oriented yogi, business skills came naturally to Devinder. As a child, she played shop selling peaches and cherries from her Grandmother's garden in British Columbia, where she grew up. Her work ethic flourished as a teenager, and she opened her first retail business at age 21 while earning degrees in Political Science and Business Administration from the University of Victoria.
Today, with over 25 years of experience as a self-employed business owner and business/IT consultant, she is a much requested presenter on television programs, at local and national Yoga and Women's conferences, and travels extensively as a guest trainer for Hatha and Kundalini Yoga Teacher Training programs.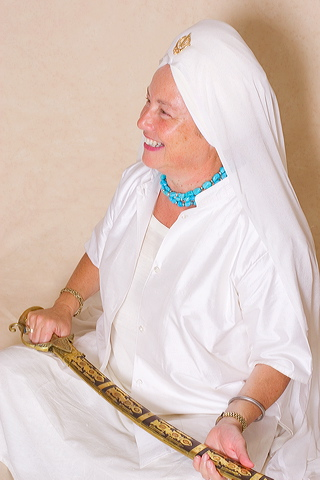 Guru Raj Kaur, Guest Trainer 
Guru Raj Kaur is a Senior KRI Certified Level I and Level II Teacher Trainer. She was one of the first Kundalini Yoga Teachers in Canada over 42 years ago and an original student of Yogi Bhajan.
She is Lead Trainer of the renowned Vancouver Aquarian Teacher Training program, now in its 24th year, and travels internationally as a guest Trainer. She has served for many years on the KRI Teacher Training Executive Council, developing this international KRI Aquarian Teacher Training Program.
Guru Raj Kaur is Founder and Director of Yoga West, and the delightful Khalsa Ladies Camp held annually in B.C. Guru Raj Kaur is wife and mother of 2 daughters (also Kundalini Yoga teachers!), and is well-known as an accomplished sacred musician. She delights in being part of creating Aquarian Teachers and sharing this sacred technology in an integrated and authentic way.
Dev Suroop Kaur, Guest Speaker
Dev Suroop Kaur delights in sharing the pure practicality of nurturing a successful and deeply authentic life. An accomplished musician, recording artist, and Lead Trainer in the KRI Aquarian Trainer Academy, Dev Suroop Kaur strives to break it down, keep it real, and guide students to their own empowered authenticity. From the deeply contemplative compositions in her recordings Sahej and Narayan, to the hip, edgy beats of her chant-rap album Kundalini Beat, Dev Suroop Kaur offers an extraordinary range of styles to invoke the experience of the Divine Spirit.
Blessed to study and work directly with Yogi Bhajan for most of her adult life, she gratefully shares what she has learned – and continues to learn – about how to love, work, and live better in the world. She deeply enjoys training students and teachers of Kundalini Yoga in the science of Naad Yoga, conscious communication, and how to access the beauty and power of their personal voice. She currently lives with her husband in Espanola, New Mexico and, in addition to her teaching and music activities, works to maintain a peaceful mind as a business executive. Dev Suroop Kaur is an ordained Minister of Sikh Dharma, is certified as a Registered Yoga Teacher and Teacher Trainer (E-RYT 500) through Yoga Alliance, and holds a Masters of Business Administration from the Claremont Graduate University.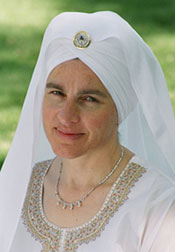 DATES and TIMES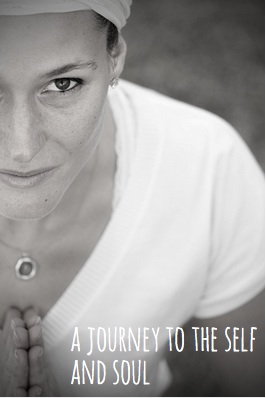 One Weekend per Month – October 2017 to April 2018
October 27-28-29, 2017: Friday, Saturday & Sunday: 8:30AM – 6:30PM
November 24-25-26, 2017: Friday: 6PM – 9:30PM, Saturday & Sunday: 8:30AM – 6:30PM
December 8-9-10, 2017; Friday: 6PM – 9:30PM, Saturday & Sunday: 8:30AM – 6:30PM
January 26-27-28, 2018; Friday, Saturday & Sunday: 8:30AM – 6:30PM
February 23-24-25, 2018; Friday: 6PM – 9:30PM, Saturday & Sunday: 8:30AM – 6:30PM
March 23-24-25, 2018; Friday: 6PM – 9:30PM, Saturday & Sunday: 8:30AM – 6:30PM
April 6-7-8, 2018; Friday, Saturday & Sunday: 8:30AM – 6:30PM
Dates for 2018/19 will be available in early spring. Please check back with us soon.
TRAINING COURSE OUTLINE

Foundations introduces the student to the principles and practices of the self-sensory human, and explores how Kundalini Yoga and yogic lifestyle can harmonise and uplift the human experience and awaken your true potential. There are six principle components in the Level One program:
Kriya and Meditation: The foundation of Kundalini Yoga The theory and practice of Kundalini Yoga kriyas (yoga sets), asanas, and mudras. Explore the nature of the mind and its training through Kundalini Yoga meditations, mantras and pranayam.
Humanology and Philosophy: The Lifestyle of a Kundalini Yoga Teacher The history and tradition of Kundalini Yoga, as well as the underlying philosophy behind all yogic practices. The technologies of Kundalini Yoga as they apply to healing and humanology (the science of daily living), including diet, nutrition, and relationships.
Anatomy and Physiology: Essentials of Yogic and Functional Anatomy Traditional Western Anatomy, its purpose and function, including the respiratory, nervous, immune, musculoskeletal, circulatory, endocrine, and digestive systems and their relation to the practice and teaching of yoga. Also, Yogic anatomy and the energy systems of the body including the chakras, nadis, pranas and vayus, and the the yogic bodies.
Consciousness of a Teacher: Virtues and Values of Living in the Golden Chain The skills and techniques to become an effective instructor, including practical strategies for teaching beginners, ethical guidelines, curriculum development, and the transformational role of the teacher in developing a successful yoga practice.
The Master's Touch: Cultivating a Connection to the Master Connect with Yogi Bhajan through DVD classes and study.
The Practicum: Teaching from Day One Practical experience instructing a yoga class under the supervision of a KRI Yoga Teacher Trainer, receiving written evaluation and student feedback.
FAQ's
Can I be absent for a portion of the Training? I have other commitments during one of the Training Weekends.
To obtain the maximum benefit from the training, we encourage students to be in attendance for the entirety of the Program. The maximum amount of absence permitted is one training weekend. Students will be required to submit assignments to cover missed curriculum as well as attending extra classes. Regular studio rates will apply to classes that need to be made up outside of training hours.
How much of a commitment is required outside of the training weekends?
Students are required to attend 20 Kundalini Yoga Classes, one day of White Tantric Yoga and complete a personal 40 day meditation. Monthly homework assignments typically take 2-4 hours for completion.
Where can I find white clothes? Do I have to wear white during Training?
Students are encouraged to wear white and to wear a head covering during Training. While this is not required everyday, you are required to wear white and cover your head during your practicum. We carry head coverings and turbans at the studio. The following are some other great sources for white clothes:
What is the daily schedule? 
Evening Schedule
6:00 PM         7:30 PM         Course Content
7:30 PM         7:45 PM         Break
7:45 PM         9:30 PM         Course Content
Full Day Schedule
8:30 AM        10:30 AM       Yoga Class
10:30 AM       11:00 AM       Break
11:00 AM       1:00 PM         Course Content
1:00 PM         2:30 PM         Lunch
2:30 PM         4:15 PM         Course Content
4:15 PM         4:30 PM         Break
4:30 PM         6:30 PM         Course Content
I am from out of town, can you recommend a place to stay?
Best Western Plus Suites Downtown
Calgary Airbnb
What is the maximum number of students that will attend training?
Our maximum intake is 20 students.
COST and REGISTRATION

Pay in full on or after August 31st, 2017: $3,250.00 + GST;
Installment Plan, three cheques of $1,137.50
Guidelines apply to the installment plan, refer to the Registration Page
5% GST will be added at the time of registration
Tuition must be paid in full by the start date of the program.
The following is included in the course:
Course fees for all instruction (220 hours over 7 months);
All required KRI approved textbooks and manuals;
20 Class Yoga Package at Studio Sat Nam;
A one-year Membership with IKYTA – the International Kundalini Yoga Teachers' Association (value $130)
Please note: you will be required to complete one day of White Tantric Yoga ® outside this program.
Refunds (minus a $500 Administration Fee) are available up to 14 days before the starting date. No refunds on or after the course begins;