Sound Bath and Full Moon Ritual

---
A full moon is a time of intensified energy, inspiration, insight and vision. The energy of the full moon offers the greatest opportunities for meditation, manifesting change and recharging the body.
At Studio Sat Nam we celebrate and harness the energies of the moon cycles utilizing the healing vibrations of the gong and crystal sound bowls. A sound bath is a massage for the body and mind. The term sound bath means you are bathed in sound waves, there is no water involved nor the removal of clothing. All you have to do is close your eyes and relax. Our moon rituals are composed of intention setting through meditation, mantra and candle and water ceremonies.
Kindly note that our Rituals are popular and fill our studio space to capacity. We are not able to issue refunds or provide transfer of credits for passes purchased. If you do not show up, a credit will be deducted from your account as your reserved spot will prevent someone else from attending. Sat Nam.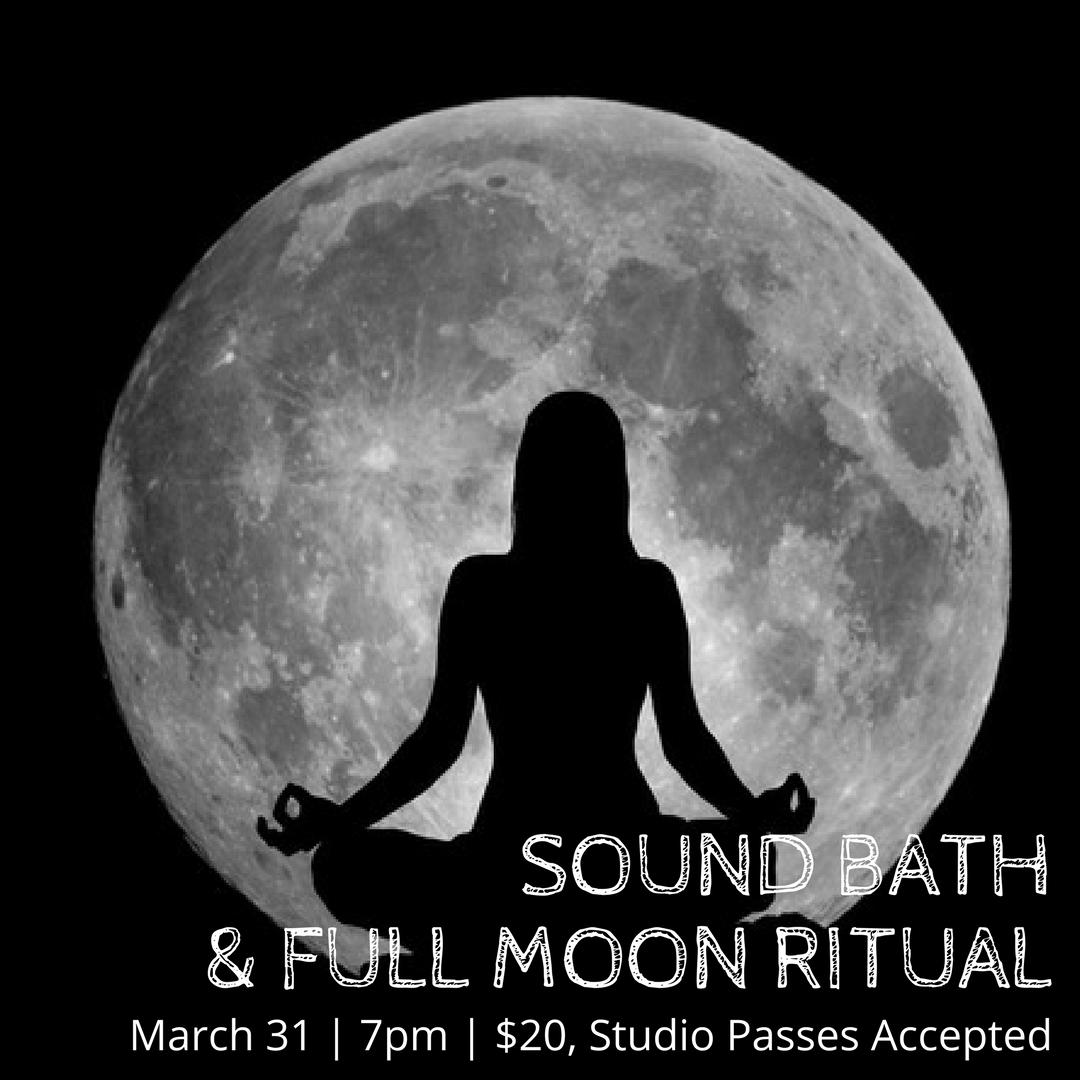 To pay and register for the MARCH 31st Sound Bath & Full Moon Ritual, click sign up from the calendar below.