STUDIO SAT NAM
Kundalini Yoga

STUDIO SAT NAM
Kundalini Yoga
KUNDALINI YOGA and Meditation as taught by Yogi Bhajan Kundalini Yoga is for everyone, it is practical and also very powerful. It works quickly to give you grace, balance, and most of all the ability to remain calm, centred and clear through life's challenges. As you practice Kundalini Yoga you will grow. You will gain new perspectives and capacities, as well as habits that support a healthy lifestyle. The best part is, you don't need any previous experience in yoga in order to achieve results with your very first class. Kundalini Yoga is considered the most comprehensive of yoga traditions, combining meditation, mantra, physical exercises and breathing techniques. Kundalini Yoga also known as the Yoga of Awareness; its focus is on self-awareness and delivering an experience of your highest consciousness. The technology of Kundalini Yoga is a science of the mind and body, to elevate the spirit, which has no boundaries, no discrimination. Therefore it is for everyone, universal and nondenominational. © 2009 The Teachings of Yogi Bhajan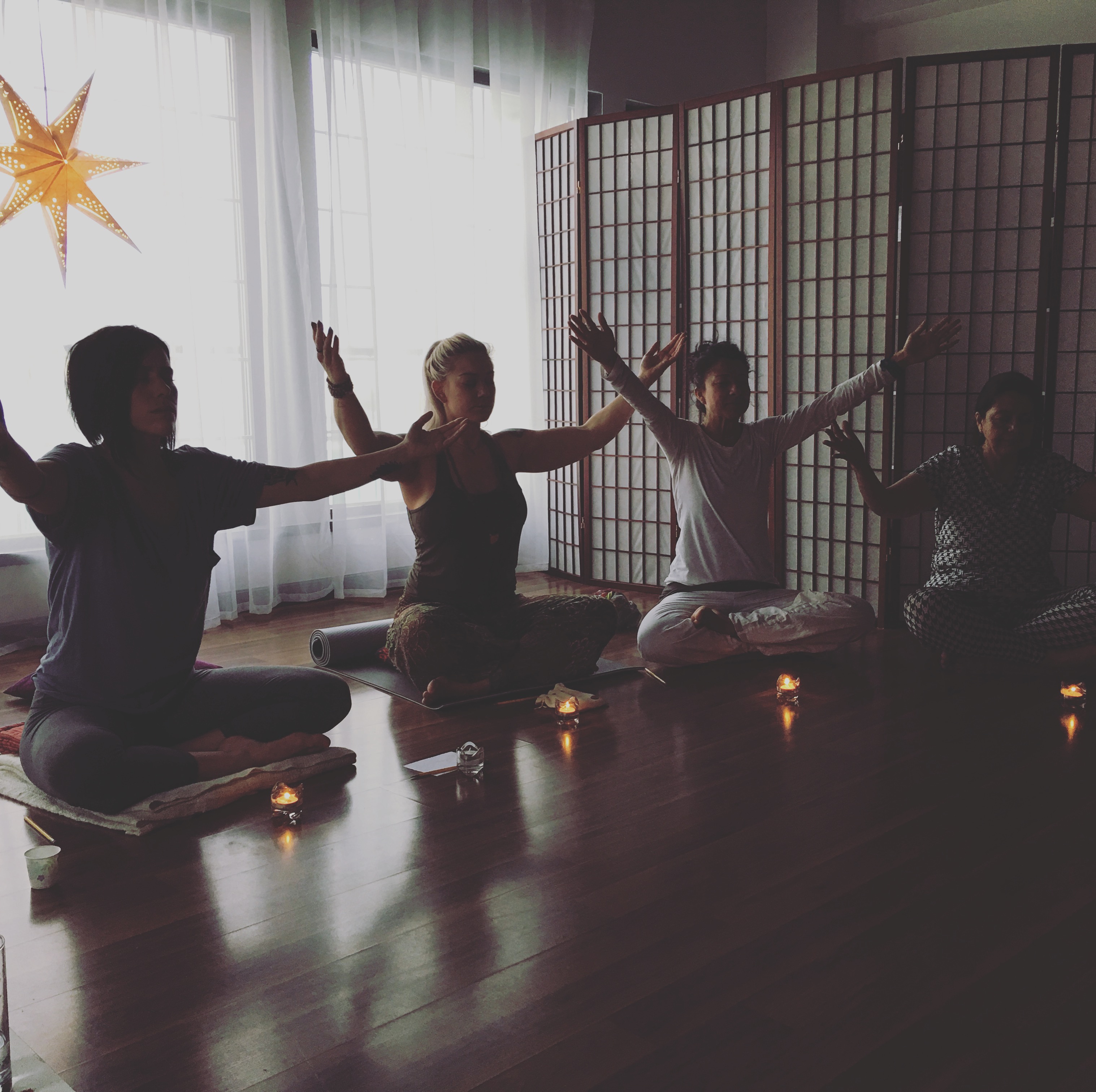 STUDIO SAT NAM is a sacred space dedicated to the practice of
Kundalini Yoga as taught by Yogi Bhajan.
It is our mission to provide a space for well-being and mindfulness through the practice of Kundalini Yoga and Meditation.
All of our Teachers are certified by the Kundalini Research Institute and
present the utmost excellence and accuracy in Kundalini Yoga Teachings.
Everyone is welcome to practice with us. Sat Nam.
ARE YOU NEW TO KUNDALINI YOGA?
Rest assured all of our classes are suitable for beginners. To learn more about what to expect in your first class CLICK HERE.